Thankfulness
Always be joyful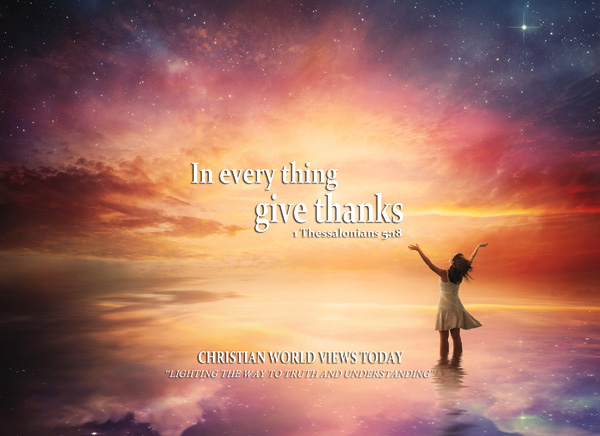 Always be joyful and never stop praying. Whatever happens, keep thanking God because of Jesus Christ. This is what God wants you to do. 1Th 5:16-18
1 Thessalonians 5:16
Rejoice evermore - Be always happy; the religion of Christ was intended to remove misery. He that has God for his portion may constantly exult. in the Lord: Rejoice in the Lord evermore
1 Thessalonians 5:17
Pray without ceasing - Ye are dependent on God for every good; without him ye can do nothing; feel that dependence at all times, and ye will always be in the spirit of prayer; and those who feel this spirit will, as frequently as possible, be found in the exercise of prayer.

1 Thessalonians 5:18
In every thing give thanks - For this reason, that all things work together for good to them that love God; therefore, every occurrence may be a subject of gratitude and thankfulness. While ye live to God, prosperity and adversity will be equally helpful to you.
For this is the will of God - That ye should be always happy; that ye should ever be in the spirit of prayer; and that ye should profit by every occurrence in life, and be continually grateful and obedient; for gratitude and obedience are inseparably connected.